United Kingdom – Marriage Visa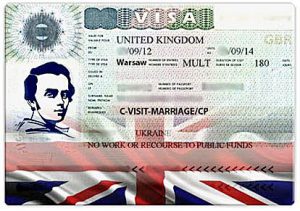 Since July 9, 2012, the Migration Service of the country changed the rules of the immigration process to United Kingdom for those who want to apply for and extend marriage visas while living in the United Kingdom. A person supporting his or her spouse is required to provide evidence of at least GBP 18 600 annual income to an immigration inspector.
A required sum might reach GBP 22 400 if a sponsor intends to bring his or her first child as well. For bringing every next child, the required sum will increase by GBP 2 400.
No financial aid is available from UK state services.
The terms required for obtaining a residence permit have been changed as well. Before, the term of cohabitation for spouses and partners in the UK was two years. Starting from 9 July 2012, however, a person holding a marriage visa has to live for 5 years with the spouse before he or she is entitled to apply for a residence permit. The right of spouses of 4 and more years living with UK residents abroad to receive a residence permit in shorter terms was cancelled. Current immigration rules stipulate that people cohabiting with UK residents have to stay in Britain for at least 5 years before they acquire a right to apply for permanent residence.
Starting from October 2013, those applying for permanent residence are required to pass the life in the UK test. B1 level of English is required as well.